Mein Sparangebot vom 22.02. bis 21.03.2021
Sie bekommen jede Dose
Laminine, Omega+++, Immune+++ oder Digestive+++
2€ günstiger
und zu jeder Dose, die Sie bestellen,

ein Sachet Refive gratis.
Inhalt pro Sachet:
- 2 Laminine,
- 1 Omega+++
- 1 Immune+++
- 1 Digestive+++
Dr. Andujar erklärt die Wirkung der Produkte - Film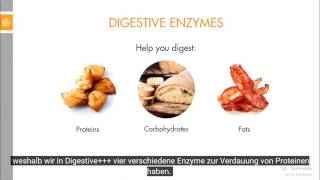 ca. 10 min.
https://www.youtube.com/watch?v=8L-MjrxzSXc&feature=youtu.be
Laminie für Tiere - Film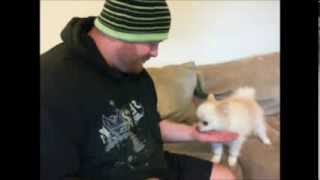 Es gibt inzwischen viele Tierliebhaber, die Ihren
Zweibeinern oder Vierbeinern Laminine geben.
Hier ein Beispiel mit einem Hundebesitzer. in
Englisch, aber der Film braucht keine Sprache.
https://www.youtube.com/watch?v=3zUTdQt8iVE
Alle 4 Produkte:
1. Laminine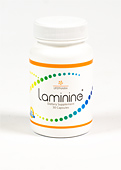 GUTE ZELLGESUNDHEIT UND ALLGEMEINES WOHLBEFINDEN
Besserer Schlaf und jugendlicheres Hautbild
Mindert körperlichen Stress und Belastungen
Energie und Körperkraft
Mentaler Fokus und emotionales Gleichgewicht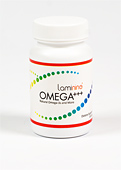 2. Omega+++
BESSERE KREISLAUFGESUNDHEIT
Optimale Durchblutung für neue Kraft
Schnelle Erholung nach dem Sport
Ausgewogene Cholesterin- und Triglyceridwerte
Verbesserte Agilität und Gedächtnisfunktionen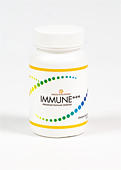 3. Immune+++
IMMUNABWEHR RUND UM DIE UHR
Schutz der Gesundheit während der Erkältungs- und Grippesaison
24 Stunden lang Vitamin C-Schutz, der schnell vom Körper
absorbiert wird
Antibakterielle und antivirale Abwehr gegen Infektionen und
Grippe
Entzündungshemmende, geweberegenerierende und
kollagenaufbauende Eigenschaften
4. Digestive+++
IHRE LÖSUNG FÜR UMFASSENDE DARMGESUNDHEIT
Reibungslose und gute Verdauung
Verdauungsenzyme fördern die bessere Aufnahme von
Nährstoffen aus dem Essen
Unterstützt den gesunden Dickdarm
Mindert Verdauungsstörungen, Magenbeschwerden und
Blähungen
For your information:
Dear Lifepharm customers and partners,

I am pleased that you would like to order the Lifepharm products from me.
You will normally receive the products within 1-2 days -
rarely within 3-7 days, I'll let you know in time.
You can continue to purchase the products for the purchase price!
1. You order from Lifepharm as a Preferred Customer. Ie. They can be supplied monthly with at least 1 can of 30 capsules. You can change that every day.

2. You order as a business partner of Lifepharm. You have your own website with back office. (Annual fee 18,00 Euro). You can even enroll customers and business partners. For every product turnover of your customers you receive a commission and can refinance your own products. You can have it delivered on a monthly basis, or just order from time to time and always pay the purchase price